Hello 2015!
This is the time of year when most furnaces are running full force and because of this the systems get overworked and breakdown.  Yet, most of the issues people run into can be prevented with basic maintenance.
A lot of professional HVAC companies will give discounts and deals to do a yearly inspection of your system to make sure everything is running properly.
A tune up may require a professional, but one thing YOU can do to help your furnace run efficiently is to change the filter!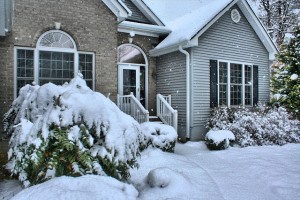 According to Energy Star a filter should be changed every 3 months, more or less often depending on number of pets or people with allergies in the home.
Filters are available at almost any home improvement store.  Just be sure to turn off your furnace before changing out the filter!
-The Neighborhood Handyman-
Social Share